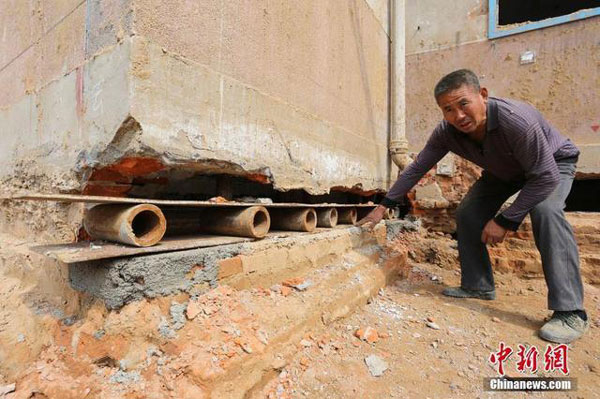 The rollers have been placed under the building. [Photo/chinanews.com]
Hospital on wheels
An entire two-storey hospital wing has been set on rollers and rolled away in Zhengzhou, Henan province, reported chinanews.com on Thursday.
The building was built in the 1960s, serving as a hospital. It needed to be moved because a neighboring expressway is being widened and the hospital is in the way.
To save the time and money needed to construct a new building, the hospital had movers install rollers under the building to roll it 17.5 meters to the south.
Over 1,000 rollers were used to move the building, which could move seven to eight meters a day. The move took three days and a month of preparation.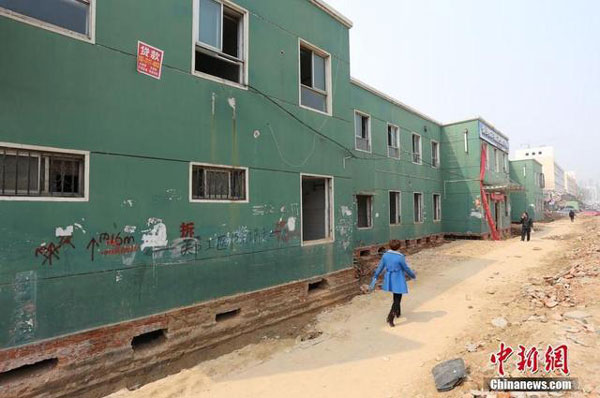 The hospital wing that needs to be moved. [Photo/chinanews.com]
In our next story, in defiance of standardized routines, grannies dance their own choreography in Tian'anmen Square.