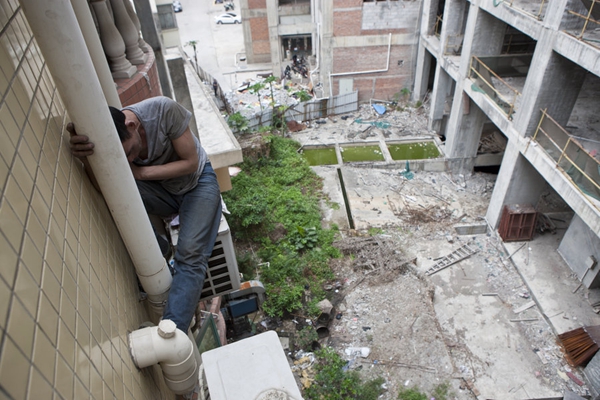 The thief sits on an air-conditioner outside a building to escape the police on Monday. [Photo/CFP]
Thief hangs from wall for two days
A thief who refused to surrender himself to the police clung to an air conditioning unit outside a wall of a building for more than 40 hours, reported sina.com on Monday.
The man was seen sitting on an air-conditioner fitted on the exterior wall of a building in Shenzhen, South China's Guangdong province on Monday. The man stayed in that spot for two days since he stole some wires and climbed up the building in order to escape.
According to the police, the crime the man committed would not incur a severe punishment, but the man insisted on not turning himself in.
Next up: the touching story of how a man searched for his son by motorcycle for 18 years.