In this installment of Trending News across China, we bring you a farmer with a love for Soviet era tanks, artistic manhole covers in a vocational school in Nanning, papier-mâché Apple Watches in Hong Kong, and more.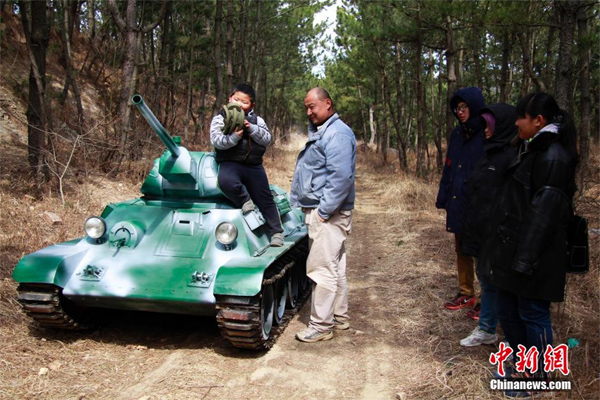 A young child sits atop a working model of a Soviet era tank. [Photo/chinanews.com]
Farmer builds Soviet era tank by hand
Zou Bingyu from Dalian, Liaoning province spent the last year building a working model of a Soviet T-34 tank, China News Service reported on Saturday.
The miniature tank was handmade with an angle grinder and welding and drilling machines. Zou said they were inspired by a miniature park in Shenzhen.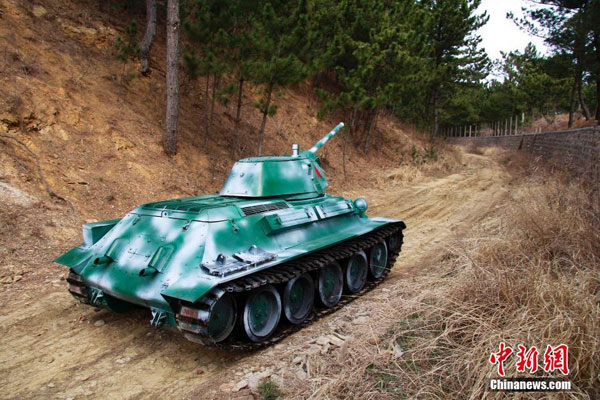 The tank. [Photo/chinanews.com]