In today's trending, Great Sphinx makes an appearance in Anhui, scores of dead fish attract egrets in river, a cleaner hits the streets in high heels, and a four-year-old is rescued from her 20-meter perch.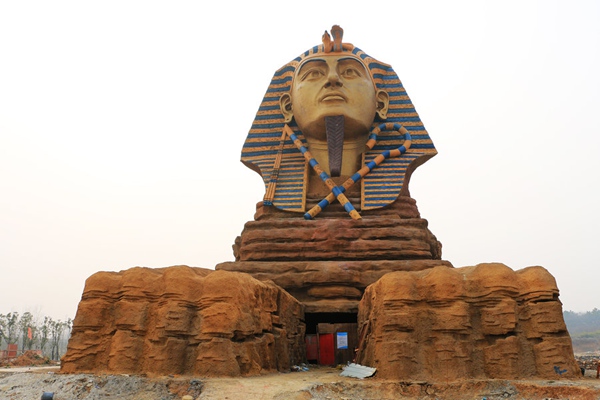 A replica of the Great Sphinx in Chuzhou, Anhui province, March 3, 2015. [Photo/CFP]
'Great Sphinx' pops up in Anhui
The Great Sphinx has popped up in a most unexpected place -- East China's Anhui province.
A replica of the famous Egyptian statue was built for a World Cultural Heritage Expo Park in Chuzhou, Anhui province, huanqiu.com reported on Tuesday.
The construction of an animation and tourism creative park began on June 8, 2013. The expo park was the project of the creative park built by the Changcheng movie and television culture company.
The statue was built to scale and is the same size as the real Great Sphinx.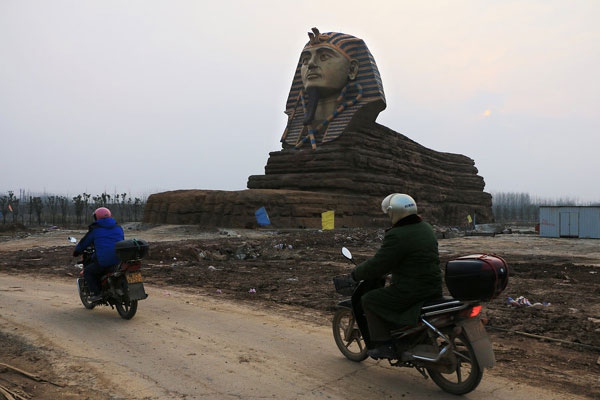 People pass by a replica of the Great Sphinx in Chuzhou, Anhui province, March 3, 2015. [Photo/CFP]