Patriotic fish creates waves, prisoners get a taste of outside world, fairy tale becomes reality, toilet reveals all, glass door takes shape - it's all trending across China.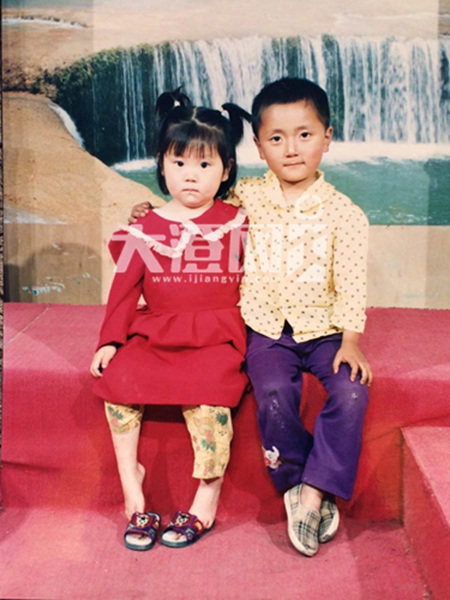 The photo of the couple in their childhood. [Photo/ijiangyin.com]
Two reunite 23 years later and marry
It is a conventional plot in South Korean TV drama that two people meet each other in childhood but are separated. When growing up, they meet again and fall in love. The incredible romantic plot, however, became a reality.
A 27-year-old man, alias Atao, accidentally met with a girl called Dingding in his father's photo studio and took a photo together in Jiangyin, East China's Jiangsu province 23 years ago. They lost contact after the girl's family moved, but met again at a blind date, ijiangyin.com reported.
The couple tied the knot in 2014.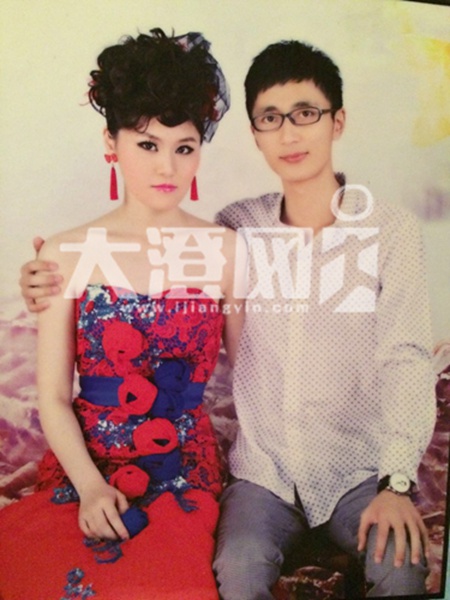 The photo taken in 2014 shows the couple. [Photo/ijiangyin.com]
Find out what is patriotic fish in our next story.