Today in trending, a brain injury leaves a Chinese woman able to speak only English, burst pipe freezes cars to the ground, hen-pecked husband begs for forgiveness, huge stacks of cash for migrant workers, and a hermit finds the key to happiness.
Video shows the old woman only speaking English. [Video/Hunan TV] 
Brain damage leaves woman only able to speak English
A 94-year-old woman, surnamed Liu, revived after treatment for a cerebral infarction, only to find that she can only speak English instead of her native Chinese in Central China's Hunan province, Hunan TV reported.
She can understand both Chinese and English, but can only respond in English. She was reportedly an English teacher.
The doctor said that the phenomenon may be the result of cerebral injury. The parts of the brain where the Chinese language resided were damaged, while the parts for English were not.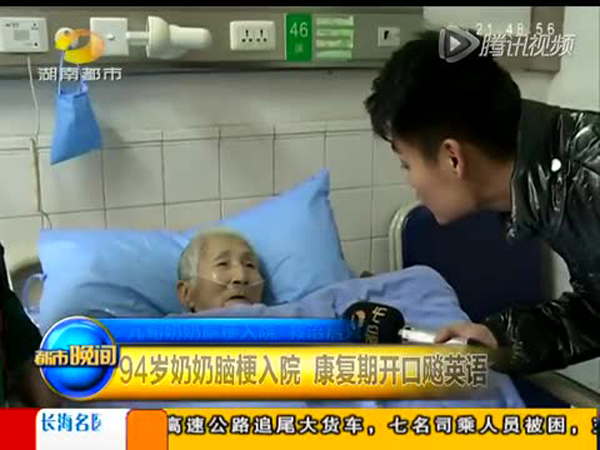 A screenshot of the video.
In our next story, cars are frozen to the ground, leaving owners desperate to pry them off.