Panda runs, rolls in snow, fake sign to lure clients, cleaner fired for warming himself, girl refuses to go home after birth of brother, students walk treacherous terrain to reach school.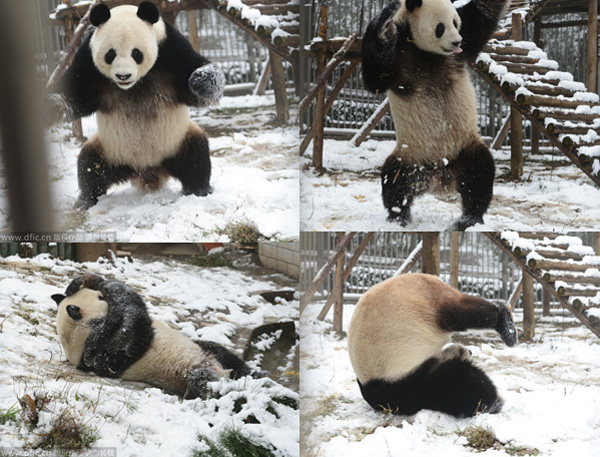 A combo photo shows giant panda Weiwei "dances" in the snow in Wuhan, Hubei province, Feb 1, 2015. [Photo/IC]
Panda dances in snow

There is nothing cuter than a panda dancing in the snow.
Weiwei, a nine-year-old male panda in Wuhan Zoo of Central China's Hubei province, apparently excited by the flying snowflakes was seen running and rolling in its closure on Sunday, dfic.cn reported.
The panda even showed a few dancing moves which wowed zoo visitors as well as Internet users after the photos went viral online. Wuhan experienced second snow on Feb 1.
Read our next story to find out why a developer placed a fake sign.