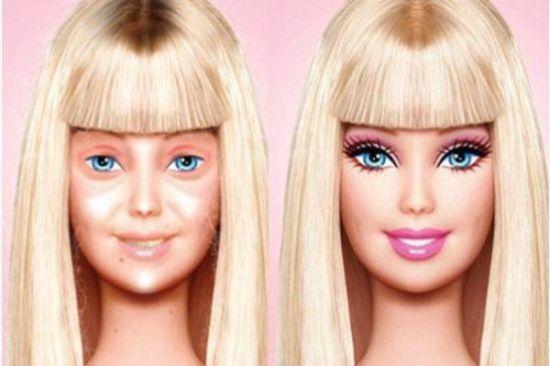 File photo. Barbie dolls with and without makeup
When fantasy meets reality
What's the worst that can happen when offline reality intrudes on online fantasy?
A man flew to Wenzhou, East China's Zhejiang province to meet a woman who he got to know online. Without any makeup, the woman turned out to be very different from the woman he met through the video camera.
It turned out that the woman used a photo beautifying app for her online photos. Feeling cheated, the man got so furious that he hit the woman. Police came to the rescue and the man was sent home the very same day, according to Chongqing Youth Daily.
In our final story, a fake Chinese bank is busted in Nanjing.