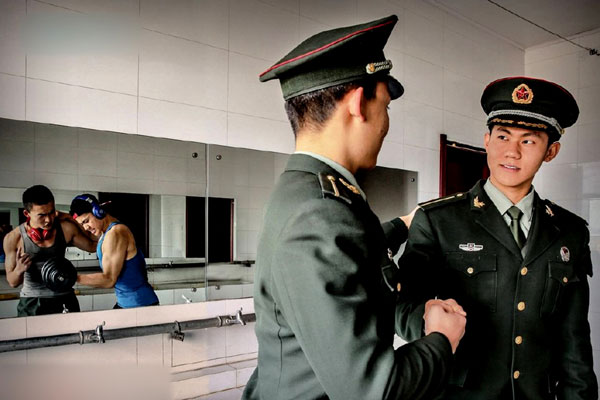 Two soldiers in uniform vs the same men boxing out of uniform in the same photo. [Photo/PLA Daily]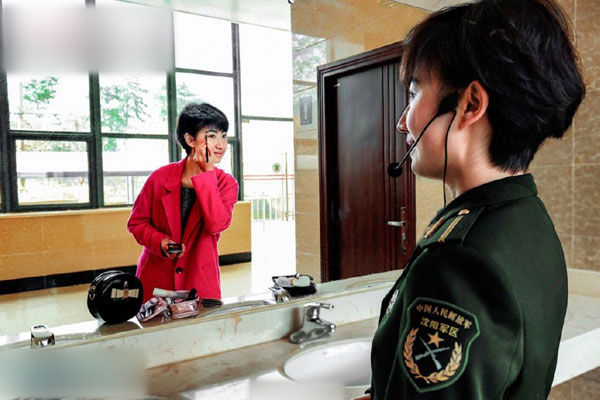 A female soldier in uniform vs wearing makeup in the same photo. [Photo/PLA Daily]
Soldiers show their softer side
Photos capturing Chinese soldiers in and out of uniform have drawn much attention on the Internet. In the photos posted by the PLA Daily on its microblog account, the soldiers in uniform stand in front of a mirror which reflect their images before they joined the army – they are music enthusiasts, boxers, or wearing makeup in the mirror while outside, they are spirited soldiers.
The new photos remind us of an earlier set posted recently showing young men transformed from melancholy boys to masculine men by joining the military.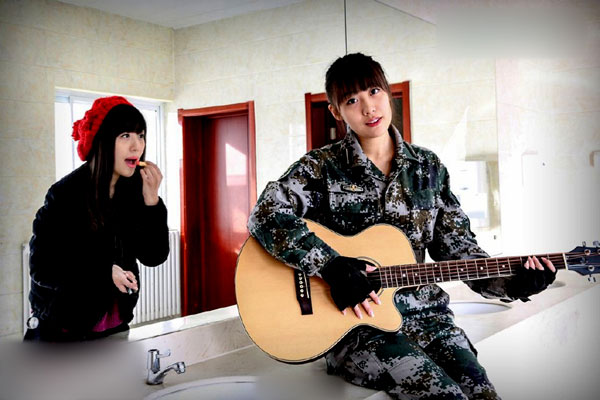 A girl in military uniform vs the same girl using lipstick. [Photo/PLA Daily]
Next up: a baby enjoys a chilly bath in Chengdu.