Today in trending, university teacher becomes Buddhist nun, Santa Claus risks life for gifts, elders race for bargains, money opens elevator's door, and man wins mother-in-law's heart with tickets.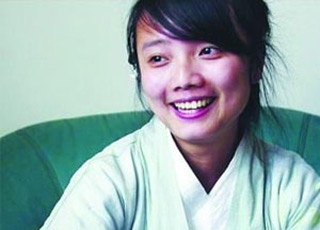 Peng Lulu in a traditional Chinese costume in this file photo.
Teacher becomes Buddhist nun
Peng Lulu, a 30-year-old university teacher of sexology, who became a nun at a Buddhist institute in Sichuan province on Dec 19 has created an online buzz across the country.
Peng's case sparked intense discussions on Weibo, China's Twitter-like microblog, where the reaction was a mix of skepticism, good wishes, and appeals for more social tolerance for sexology researchers.
Peng's former mentor, Peng Xiaohui, one of the most active sexologists in China, wrote a 3,000 word letter to show understanding and support. "Lulu is one of my best and favored students in my 20-year teaching," the mentor said.
Peng Lulu's conversion to Buddhism is "not because she is shying away from setbacks in life or reality," Peng Xiaohui said.
It is because Buddhism is able to help her find the truth of the universe and life, as Peng Lulu wrote on her Weibo. "I wish Lulu could help build a bridge between Buddhism and sexology," the mentor said.
Peng Lulu became a teacher at Beijing Normal's Zhuhai branch after graduating from Central China Normal University in Wuhan in 2011 with a master's degree in sexology.

Next up: Santa Claus risks life for gifts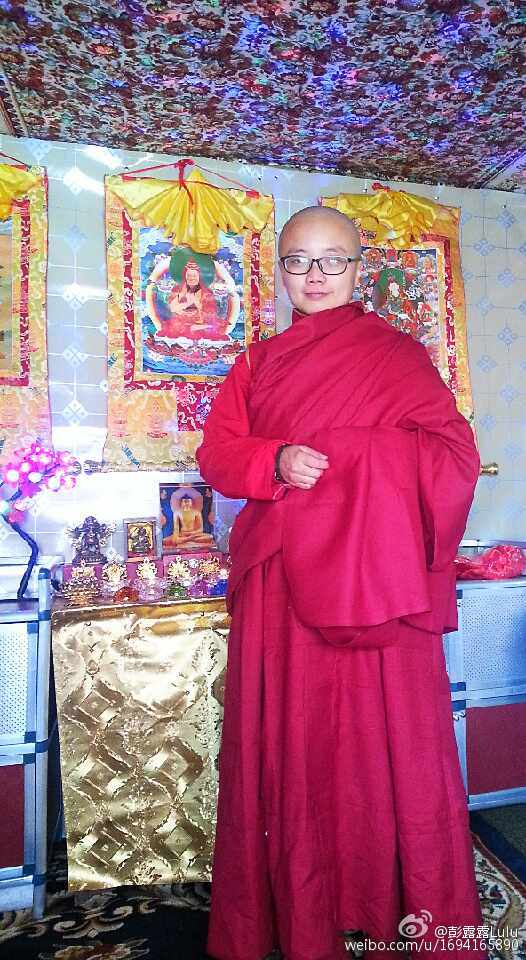 Peng Lulu posted the photo of herself on Weibo after she became a nun on Dec 19. [Photo/Sina Weibo]