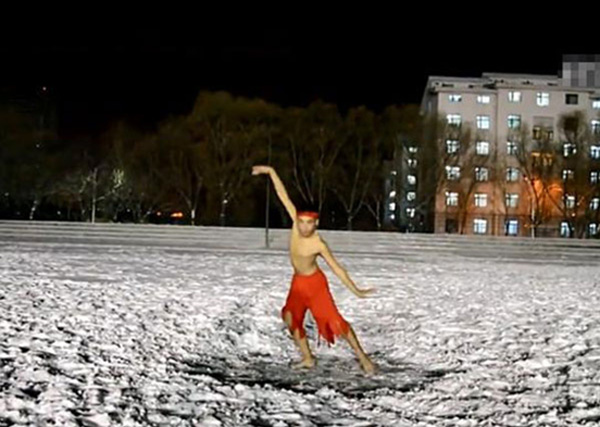 The screenshot of the video of the man's dance. [Photo/gmw.cn]
Man dances half-naked in snow for girlfriend
A video shows a man dancing in the snow when it was 26 degrees below zero in Harbin, Heilongjiang province, gmw.cn reported on Monday.
According to the report, the man dedicated his dance to his beloved girlfriend for her birthday.

Things are a little less happy for the poor woman in our next story, who was misdiagnosed with cancer and paid a fortune for treatment she didn't need.