Human chain rescues suicidal drowning woman, Maserati plows down costly trees, and a 400-year ban on intervillage marriage is lifted.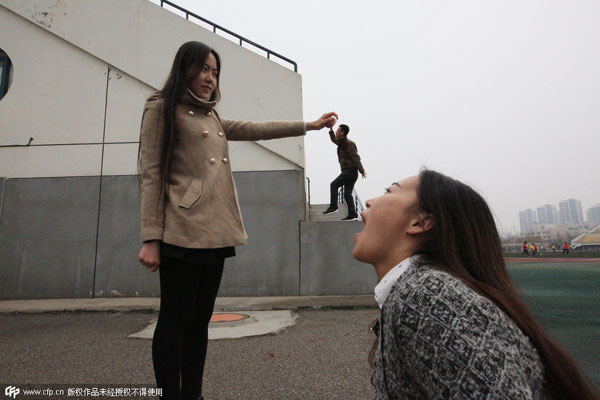 Three students stand in different spots to create an illusion. [Photo/CFP]
'Thumbelina' illusion in playful photos
Students majoring in journalism in Yantai University in Shangdong province played with different perspectives to shoot some fun photos, reported cfp.cn on Monday.
They posed at different spots on a playground, making people look the size of a thumb.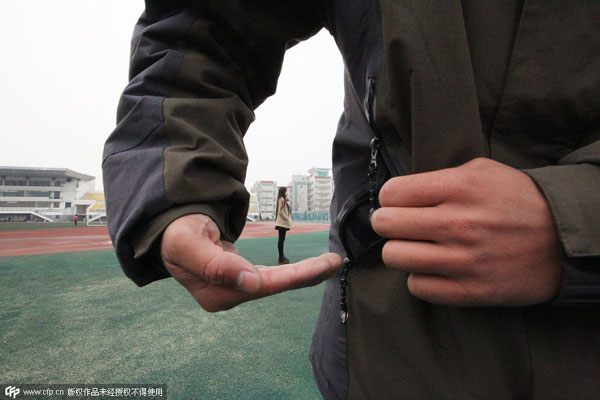 The creative photo looks like a man putting a girl into his pocket. [Photo/CFP]