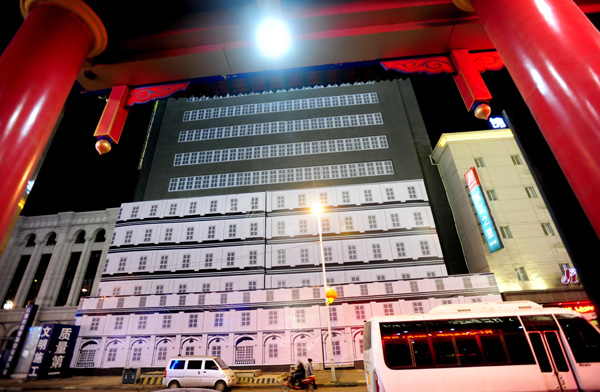 A large sticker of a building hides the construction site in Shengyang city,Liaoning province, on Dec 2, 2014. [Photo/CFP]
Fake building adorns construction site

A thirteen-storey Western-style building popped up overnight in Shenyang city, Liaoning province on Tuesday, reported gmw.cn.

But look closely and you'll find it's not a completed building at all. It is an unfinished building covered with a huge sticker of a building pasted on a big flat iron panel.

The whole building is a fake. The construction site is not open to the public. "It makes the city look better temporarily," explained a staff member.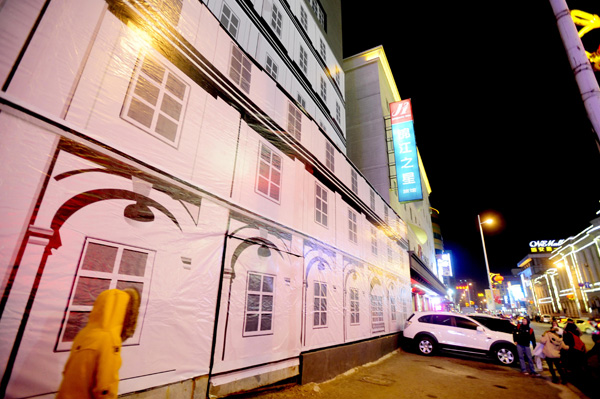 A closer look reveals the building is a sticker. Dec 2, 2014. [Photo/CFP]