Students get unusual punishment, man finds ingenious way to get closer to luxury cars, villager carries his home on his back, question over 100,000 yuan deposit.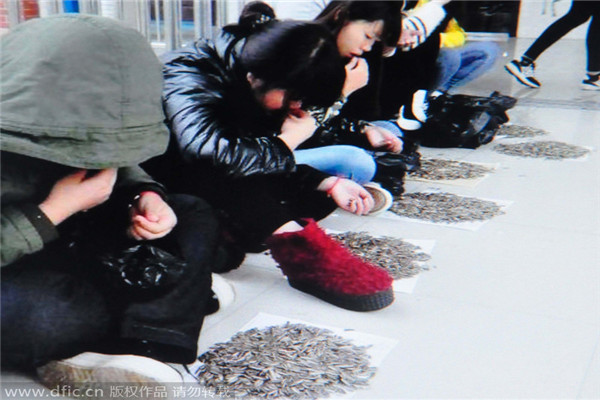 Students eat sunflower seeds in front of the teachers' office, Nov 27, 2014. [Photo/IC]
Students get a cracking punishment
Sixteen students from a medical school in Loudi, Hunan province, were punished by their teacher to crack sunflower seeds, Beijing Times reported on Saturday.
According to the report, they were punished for eating sunflower seeds during class. The angered teacher bought 30kg sunflower seeds and asked them students to crack all of them. The teacher said the students gave up after cracking only about 5kg and admitted their mistake. They were asked to take the leftover seeds home.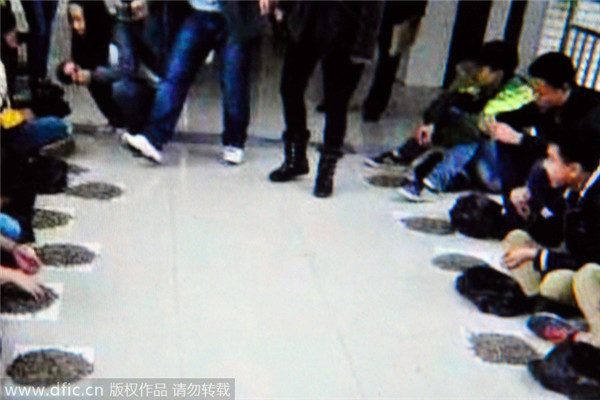 Students eat sunflower seeds in front of the teachers' office, Nov 27, 2014. [Photo/IC] 
Related: Soccer development set to score in new school curriculum