Xiangzhou district of Zhuhai in Guangdong province launched its English site on Sept 1, hoping to introduce the district to the English-speaking world, and stimulate international economic and cultural relationships.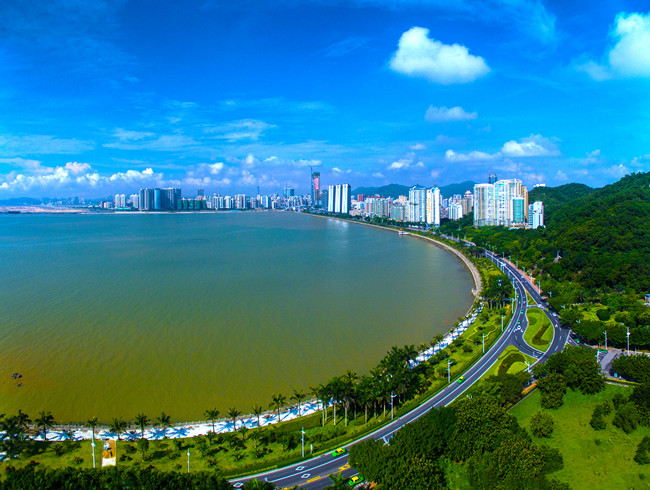 The South Lovers Avenue in Gongbei, Zhuhai city in Guangdong province. [Photo provided to chinadaily.com.cn]
Apart from the most up-to-date information, the new site, http://www.xiangzhouonline.com/index.html, also displays Xiangzhou's unique geological advantages, investment potential and abundant tourism and cultural resources for the readers.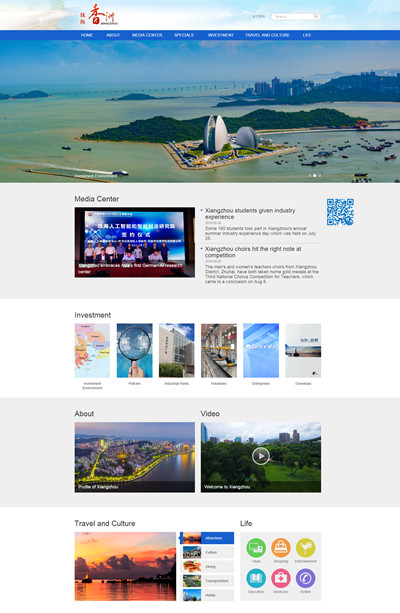 The home page of the English website of Xiangzhou district, Zhuhai in Guangdong province.
To make it a new international name card for the district, the site also offers information about entertainment, education, and medical services to foreign tourists, business people and district residents.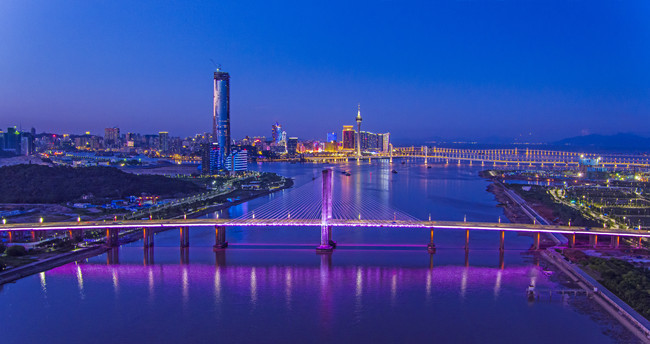 A scene of Shizimen Central Business District in Zhuhai. [Photo provided to chinadaily.com.cn]
Xiangzhou has been working on information development and internet communication for a long time. A new version of the Xiangzhou district government's Chinese website went online on Jan 1.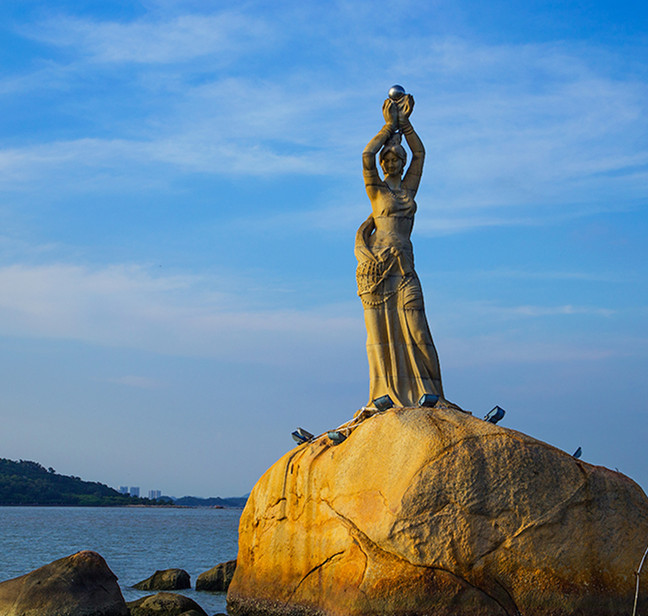 The Fisher Maiden sculpture in Xiangzhou district is the symbol of Zhuhai. [Photo provided to chinadaily.com.cn]
This English site is sponsored by the People's Government of Xiangzhou district and constructed by chinadaily.com.cn, with a goal to be Xiangzhou's informative, popular and authoritative cyber channel, all in English.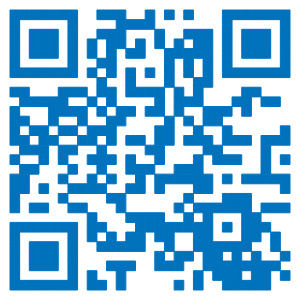 For more information of the Xiangzhou English site, please scan the QR code of Xiangzhou's English site.