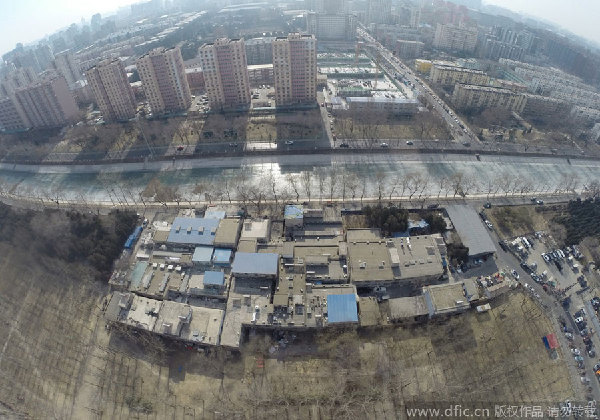 An aerial photo of the "Island of Cancer." It is a community made up of mostly people suffering from cancer or taking care of someone with the disease. [Photo: Imagine China]
Located just a few hundred meters west of the Beijing Cancer Hospital, one of China's most prestigious specialist hospital for cancer research, lies a location known as the "Island of Cancer".
The "Island of Cancer" is home to hundreds of people.
Around 9 in every 10 people living on the "Island" suffer from cancer or are helping take care of someone who is.
There are over ten two-story buildings in the community, which are divided into more than 200 separate rooms, ranging in size from 7 to 15 square meters.
The rent for these rooms varies, but only cost around 40 to 90 yuan, which is much cheaper than nearby hotels.
Gas, water, electricity and the Internet are provided free of charge.