Tang Jinlou has spent the past 25 years transporting travelers across a section of China's famous Grand Canal that runs through Yangzhou city. Tang, 76, said it's unimaginable to change jobs at his age even though ferry services in Yangzhou, in East China's Zhejiang province, are on decline as people increasingly opt for faster vehicles.
Ferrying, an old profession dating back centuries, is dying out in Yangzhou, a historical city along the Beijing-Hangzhou Grand Canal.
Once serving as a waterway hub, the city shared its ups and downs with the canal, an ancient manmade project stretching more than 1,700 kilometers from Beijing to Hangzhou and a UNESCO World Heritage Site.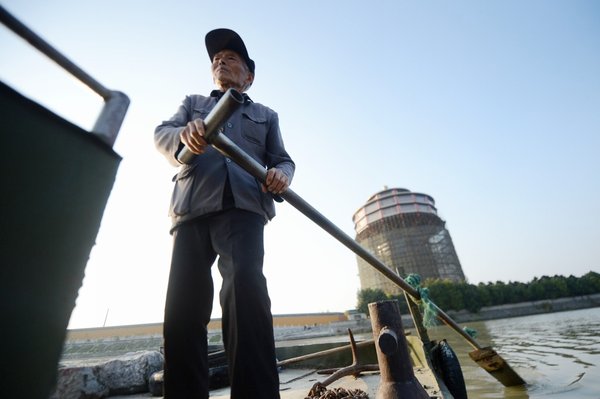 Tang steers the ferry as he has for years, Nov 5, 2014. [Photo/CFP]