SHANGHAI - Three people were killed, another four were injured after a garbage incinerator blew up on Thursday afternoon in Shanghai.
Police received reports at about 3:15 pm that a garbage incinerator on Suide Road, Jiading District, had exploded, causing a workshop to collapse and burying several people.
One person died at the scene and another is missing. Five people have been rescued from the rubble and taken to hospital.
Rescue work continues. An investigation is underway.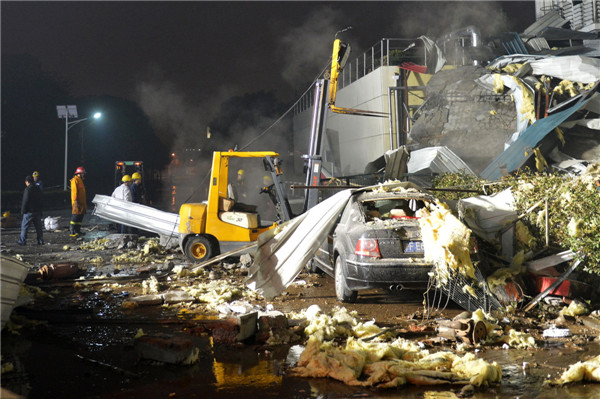 One person was killed and five injured when a garbage incinerator blew up in Shanghai, Dec 4, 2013. [Photo by Xu Cheng/Asianewsphoto]