July 11 is World Population Day. This year's theme is teen pregnancy. About 16 million girls under age 18 give birth each year, and another 3.2 million undergo unsafe abortions, according to the United Nations Population Fund.
In the past, sex was a taboo subject in China, but the country's economic growth and social changes have greatly changed the public's mindset. Chinese researchers said early-age sex education has become increasingly necessary in China, as adolescence is happening earlier over the last decade.
Following are photos taken from 1999 to 2013. Sex is no longer taboo in China, but still remains a mystery for many.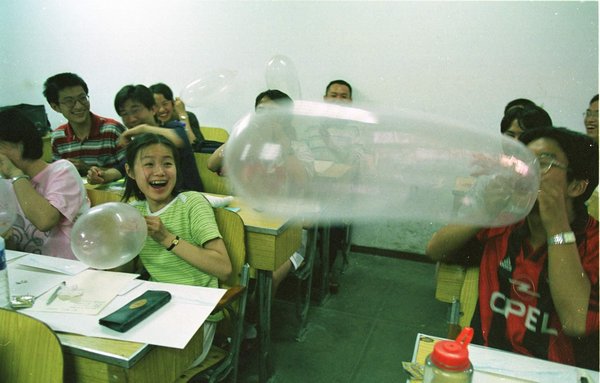 First-year university students take a sex education class at the Beijing Institute of Technology, June 1999. [Photo/CFP]