Sex education is urgent
The headmaster of a school in the recent assault case said a lack of sex education for children contributed to the problem as the youngsters did not know how to protect themselves when assaulted. Some of the victims did not know they were sexually assaulted.
Since early 1990s, China has laws to promote sex education in schools, but it has not been put into practice. Lack of sex education leads to many problems such as sexual assault against children or minors abortions.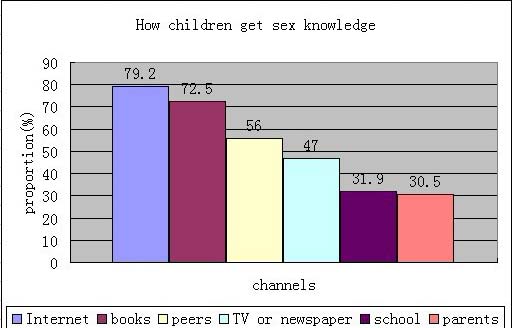 (Source: China Youth Daily)
In practice, sex education has been controversial since some worry it will stimulate children's curiosity about sex and some may promote sexual activity. But frequent sex assault cases against children have made education necessary and urgent. At least, children should be taught how to protect themselves from sex attacks.
Peng Xiaohui, sexology professor with Central China Normal University, said, "Sex education should begin from a child's birth. Between 0 and 3, children should be given gender and health education; between 4 and 9, children should be given sex safety education and basic sexual physiology education. Over 10, children should be taught how to deal with the opposite sex."
Related stories:
Sexual abuse in minors is 'prominent': Expert
A child protection agency in Beijing said cases of child trafficking, domestic violence and sexual abuse have increased this year.
The Beijing Youth Legal Aid and Research Center received more than 500 calls for help, a 50 percent increase from last year.
Sex education needs to be improved
We cannot bury our heads in the sand anymore. It's time we provided better sex education to both pre-teens and teenagers in Hong Kong and on the mainland.
A report by the Chinese Academy of Social Sciences highlights the fact that more and more young girls are having abortions, this shows the urgent need for sex education in schools.
Schoolchildren taught to avoid sexual assault
Eighteen elementary schools in Shanghai have started a course on self-protection to keep children from falling victim to sexual assault.