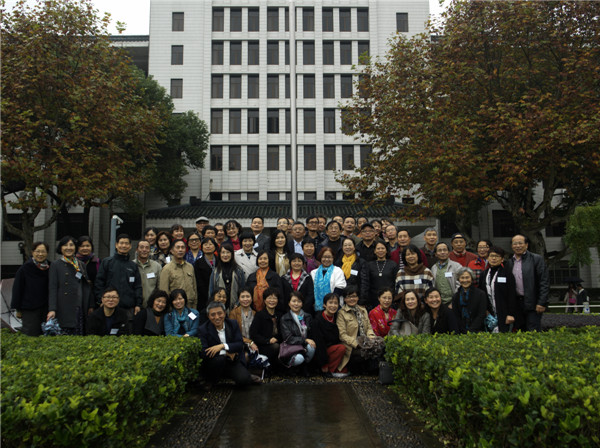 As you can see, we dress much better now and display more maturity. QIU QIAN XIAOXIA/CHINA DAILY
Hot trend
School reunions have been a popular subject in homegrown movies. Two of China's recent blockbusters, Lost in Hong Kong and Goodbye, Mr. Loser, both feature an encounter with former classmates as a key plot device. The male protagonist, as it goes, had his eye on a beautiful fellow student, but being the nerd type, he lost her to the jock. Now he has regained enough confidence to win her back.
It may sound melodramatic, but there is some truth to this scenario. With the country upgrading its communication and transportation infrastructure at breakneck speed, reunions of this kind have become commonplace-our long-overdue gathering was facilitated by WeChat and several fellow students with extraordinary leadership skills-and, with them, the possibility of finding something (or someone) one had missed out in the first round. There's a joke that school reunions are homewreckers.
If it were a 10-year anniversary, the dynamics might have lent to such temptation. But 33 years have mellowed us. Three marriages came out of our small class of 22, marriages that were the envy of everyone when the glimmer of attraction was first known. Of course there were dashed hopes and fruitless pursuits, but overall we seem to have settled in a good balance, emotionally and otherwise.
As one of the youngest in class I was the messenger who carried Cupid's arrow, so to speak, back and forth. (There was no texting back then, or even telephones in our dorm building.) So I had a ringside seat to some of the exchanges of sparks.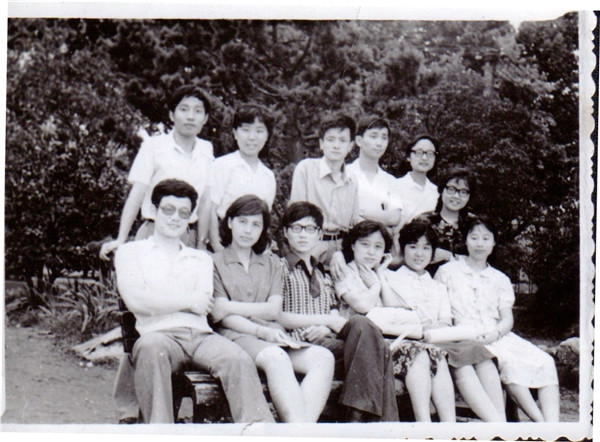 My undergraduate class was like a family, often going places together. [Photo provided to China Daily]
In the post-dinner party this time, there was quite a lot of flirtation, mainly by the alpha males who have kept their bodies fit. It was all in the spirit of fun.
Memory can be selective. I proposed a game for our small class, for which everyone must recount one incident about other classmates. It turned out the protagonists in the stories had all forgotten what had stuck in others' minds. They didn't recall a single detail.
Two of them mentioned that I was reading a book by Stanislavsky, the godfather of method acting, and added they had a hunch I would swerve to showbiz. I swore to Buddha I had never touched such a book. Anyway, now I have something to defend myself with if grilled about my credential as a director trapped in the body of a critic.
Someone gave an impromptu speech, thanking Deng Xiaoping and his reform policy for changing the course of our lives. The audience got a little fidgety for that touch of over-politicizing. But deep in our hearts, we agreed with him.
We were the first batch to receive a college education after the tumultuous years. Our paths have run parallel with the course of country, its growing prosperity and occasional bumps. If you compare the before-and-after photos, we look older but we have more self-assurance.