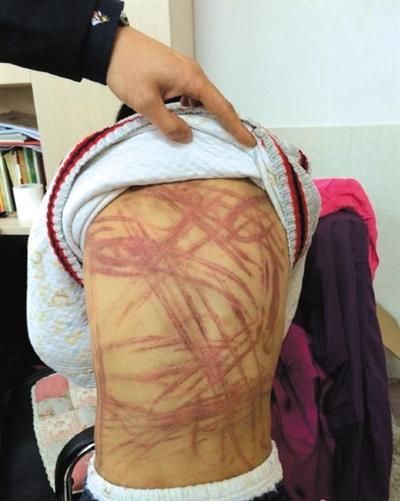 A woman in her 50s in Nanjing, Jiangsu province, was detained for allegedly beating her adopted son. According to the local police, the 9-year-old boy was hit by his adoptive mother with a rod, whipped with ropes and kicked, simply because he failed to finish the extra homework she assigned him. Comments:
There needs to be a law against child abuse to better protect minors. And child abusers are not confined to family members, all those who impose physical or mental damages on a juvenile should face due punishments. The penalties for child abuse have to be precise, because the crime of abuse provides no specific protection for children.
He Qiang, a guest commentator with Beijing Youth Daily, April 6
Adopting a child is a rather difficult decision, which requires a lot of careful consideration. Most childless couples make such a decision with the best of intentions, of course, yet they have to be both financially and mentally capable of accommodating a new member in the family. That being said, those suffering from a mental illness are not qualified to be adoptive parents. Hence, key clauses of China's Adoption Law, which only have a broad outline of adoptive parents' capabilities, have to be more detailed.
Qiao Shan, a guest commentator with Beijing Youth Daily, April 6
Child abuse is reportedly a frequent occurrence, yet it escapes the public eye. The first and foremost task for the protectors of juveniles is to make all victims believe that help is always within easy reach once they report the abuse to schools or the police. All relevant departments which receive such reports are obliged to offer instant and efficient assistance to the kids.
Wang Yunfan, a guest commentator with Beijing Times, April 6