Editor's note: A number of countries, including Germany, South Korea and Japan, offer parking spaces for women. Some Chinese shopping malls have followed suit by installing larger lots for female drivers. Are these provisions necessary? What do you think? You're welcome to leave your comments.
Ratfink (Australia)
Actually it's a scientific fact that women on the whole have lower spatial abilities then men, for example estimating distances and sizes of objects, placing objects on a mental map and so on. A bit of extra width is probably not such a bad idea in a carpark.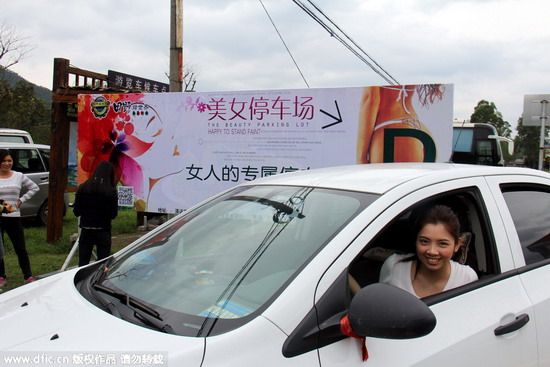 Fogang Green Field World Scenic Area has designated a women only zone for female tourists who have trouble in parking their cars in Qingyuan, Guangdong province on March 25, 2015.