Spring Festival Eve dinners around China
Wuhan, Central Chin's Hubei province
Sticky mariko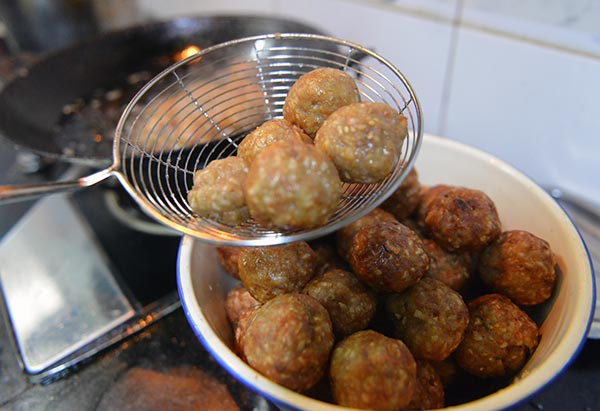 Fried sticky rice balls. [Photo by Zheng Jinqiang/Asianewsphoto]
The indispensable dish for the Spring Festival dinner in Wuhan is usually made by first blending minced pork, lotus roots and various seasonings, including salt, soy sauce and wine.
Deng Xin, a 23-year-old studying at Beijing Language and Culture University, said that it's fun to make individual balls of roughly consistent size wrapped with sticky rice, and then finally frying and steaming them.
"Yuanzi (the Chinese pronunciation of the dish) always represents our best wishes for Tuanyuan, 'family reunion' in Chinese. In our school there are a great many foreigners and I will invite foreign friends to my hometown to have an authentic taste of the Sticky mariko some day," said Deng.