Spring Festival Eve dinners around China
Zhangjiajie, Central China's Hunan province
Stewed pig's feet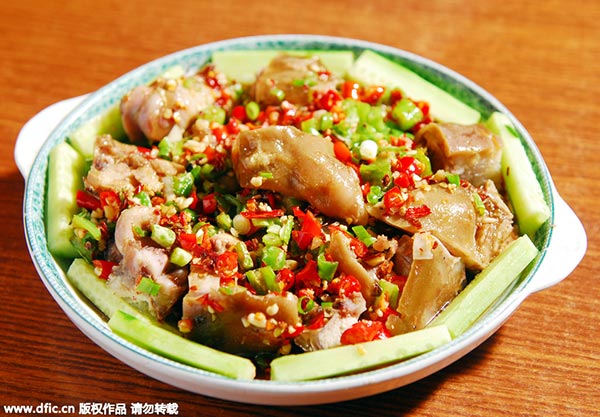 Stewed pig's feet. [Photo/IC]
As a gathering place for the Tujia ethnic minority, Zhangjiajie preserves the traditional customs and foods of this minority group.
Zhang Wenjuan, a college student abroad in Italy, won't be home for Spring Festival but will miss the stewed pig's feet on her family's dinner table.
"I've never thought about why before, but we always have pig's feet for festival dinners," Zhang said, adding that it might be because pig's feet signifies making a fortune in the coming year, according to Chinese traditions.
In Zhang's hometown, it is custom to finish the New Year Eve's dinner before sunrise, a tradition known as "chasing the New Year".