Spring Festival Eve dinners around China
Liuzhou, South China's Guangxi Zhuang autonomous region
Stewed chicken with spiral shells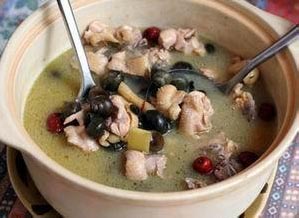 Stewed chicken with spiral shells. [File photo]
Though not as famous as spiral shell rice noodles, stewed chicken with spiral shells is a must for reunion dinners among the Liuzhou people.
Wei Liyi, a graduate student at Tsinghua University, has been waiting a whole year for a dish of spiral shells, which is a symbol of his hometown.
"Though it stinks with the smell of sour bamboo shoots, it really tastes good. We just can't stop when eating it," Wei said, adding that he's happy to see more and more authentic spiral shell food shops in Beijing.