Spring Festival Eve dinners around China
Fuzhou, South China's Fujian province
Lychee meat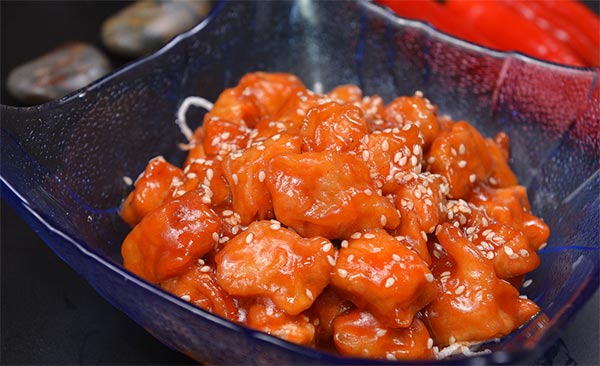 Lychee meat. [Photo/From the Internet]
Lychee meat is the best representative of Fujian cuisine, which is characterized by sweet and sour flavors.
In this dish, pork is cut crosswise, fried and then soaked in tomato sauce. The pork tastes and looks like lychees in this way - hence the name.
Chen Jieling, now working in Dalian, Northeast China, expressed her fondness for lychee meat.
"Fuzhou abounds in lychee due to its warm climate. However, after I came to Dalian, a rather cold place compared to Fuzhou, I can rarely taste the lychees as good as those produced in my hometown. Thanks to my grandma, I've learned how to cook lychee meat. The dish really comforts me when I'm homesick and miss the lychees in Fuzhou," she said.