Spring Festival Eve dinners around China
Beijing, capital of China
Pai cha-er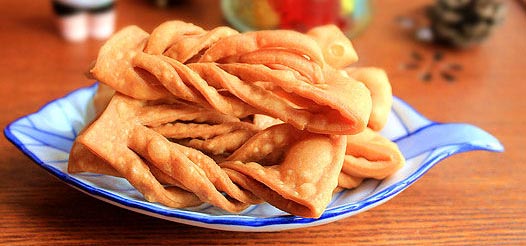 Pai cha-er. [File photo]
Crunchy and crispy, the traditional Beijing-style fried pastry made from flour and sesame is a perfect snack that goes with wine and a must-have appetizer for Spring Festival dinner in typical Beijing households.
"I'm always greeted with the fragrance of 'Pai Cha-er' each time I go to my grandma's home for the Chinese New Year's Eve dinner. It is a perfect taste of Spring Festival", said Cai Mengxiao, a woman who grew up in Beijing.
"Young people now bother less and less to make traditional homemade food. It just came into my mind that I'll learn to cook Pai cha-er this year, to pass on this traditional Beijing gourmet."