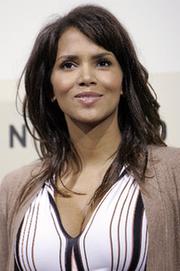 Halle Berry has returned to the silver screen with her most dramatic performance since her Oscar-winning role in Monster's Ball.
The pregnant actress stars in Things We Lost In The Fire, an emotionally charged film in which she tries to come to terms with the death of her husband, played by David Duchovny.
Spanish actor Benicio Del Toro plays her husband's best friend, who tries to help her in the grieving process.
But Benicio also has a difficult role to tackle, as his character battles a crippling drug addiction.
The actor puts in a heart-wrenching performance which is already being talked of as award-winning.
Things We Lost In The Fire is out in UK cinemas now.