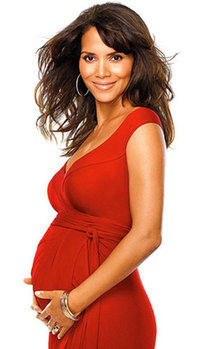 Halle Berry
Actress Halle Berry feels that childbirth is more nerve-wracking than awaiting the winners' announcements at the Academy Awards.
Doctors have cautioned the actress, who is suffering from diabetes, that her condition can cause birthing complications while in labour.
The 'Monster Ball' star admitted that she was quite cool about her pregnancy but now she is worried.
"I'm worried about giving birth. I've been pretty cool about my pregnancy up until lately, but suddenly I'm realising that there's a baby that's got to come out and someone is going to have to be there to push it out," Contactmusic quoted her as telling British magazine Reveal.
"Emotionally, I'm a bit of a mess. Besides all the hormones bubbling and boiling inside me, the anticipation is starting to get to me. I'm more nervous now than I was during the Oscars," she added.