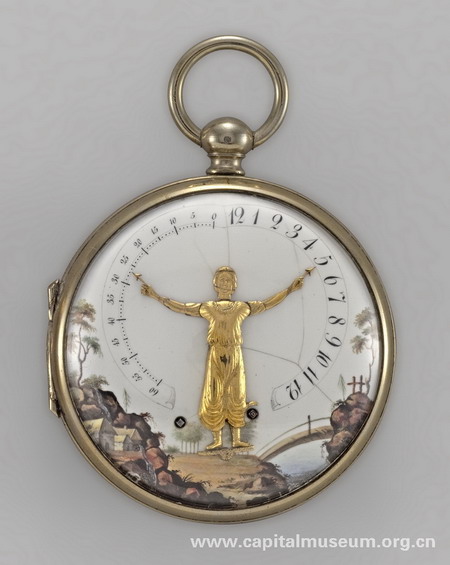 A pocket watch on display at the Capital Museum.[Photo/capitalmuseum.org.cn]
The exhibits trace the history and excellence of Swiss watchmaking which has earned Geneva its enduring status as the world capital of Fine Watchmaking for more than three centuries.
Furthermore, several craftsmen from Geneva will perform demonstrations of their traditional techniques at the Capital Museum, which will take place between April 23-May 3, May 28-June 3 and July 9-July 15.
The exhibition is held to commemorate the 65th Anniversary of diplomatic relations between Switzerland and China, and as part of the partnership signed in 2013 between Geneva and Beijing. It runs through August 12th.