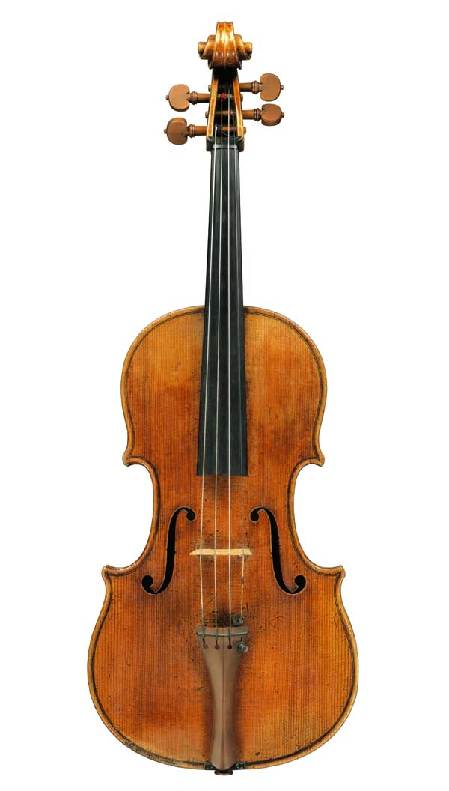 Photo provided to China Daily
A "Macdonald" viola made by Antonio Stradivari (1644-1737) in 1719 is for sale this spring, with the asking price starting at a staggering $45 million.
The sale will be held by Sotheby's and Ingles & Hayday, a London-based auction house that specializes in musical instruments, but the exact auction date was not revealed in the news release.
The viola will be sold through a sealed bid process, in which bidders submit their offers but don't know their competitors' bids, and the highest bidder will get the viola. A sale will make the viola the most expensive musical instrument to be sold publicly.
The viola will be on show on April 4 during Sotheby's spring sales at the Hong Kong Convention and Exhibition Center.
Stradivari is a synonym for perfection in stringed instruments. The well-preserved viola, named after its owner Godfrey Bosville, the 3rd Baron Macdonald, was produced during the "golden period (1700-20)" of Stradivari's career. It is one of only 10 Stradivari violas still in existence. Only two, the "Macdonald" included, are in private hands.
The viola came from the family of Peter Schidlof (1922-87), an Austrian-British violist and co-founder of the Amadeus Quartet, who purchased it in 1964 and played it until his death in 1987.
The current auction record for a musical instrument is the "Lady Blunt" Stradivarius violin of 1721. It fetched $15.9 million in an online auction in 2011.