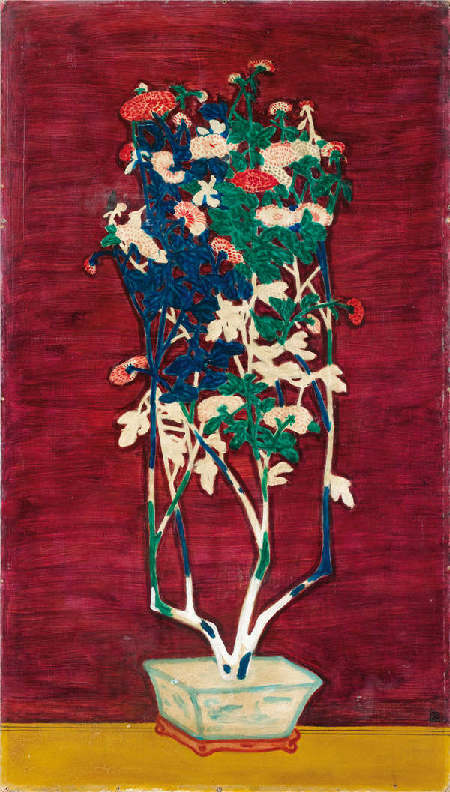 Potted Chrysanthemums, by Sanyu. Photos provided to China Daily
Since it was displayed at the Jansonne Triennale in 1958, Sanyu's Potted Chrysanthemums has been in a private collection, but it will soon appear at auction for the first time.
A rare testament to Sanyu's artistic maturity in his late years, the sizable oil painting, at 1.3 meter's high, exemplifies his mastery of blending Western art techniques and Chinese aesthetics.
The work will be the highlight of Sotheby's evening sale of modern and contemporary Asian art on April 5 in Hong Kong, with an estimated hammer price exceeding HK$40 million ($5.1 million).
A pioneer of the first generation of Chinese artists who studied in France, Sanyu (1901-66) developed a highly personal style that demonstrated his unsociable character and undisciplined lifestyle. He was not recognized by the market until years after his death, unlike his contemporaries such as Zao Wou-ki and Chu Teh-chun. Sanyu is now known as "China's Matisse" and his artistry has been acknowledged by more and more collectors over the past two decades.