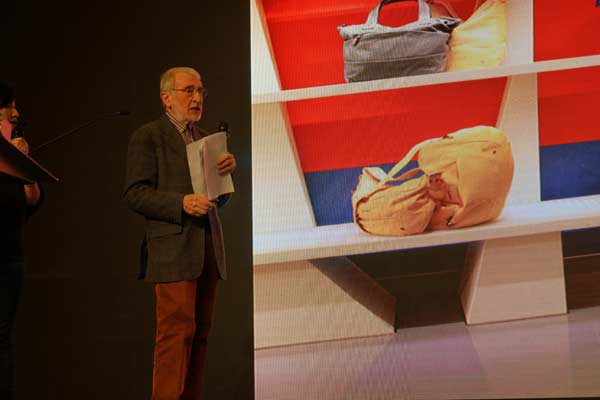 [Photo/China Daily]
China Interior Design Week 2013, an annual event that celebrates local talent and promotes international exchanges, entered its final day on Dec 9.
Themed "design, art and life", this year's event emphasized the functionality of design.
"China's interior design has always been on the garish side. In the future, we should explore more of the spiritual and cultural side," said Zhen Shuyang, host of the summit forum of the design week and a professor at the Academy of Arts & Design at Tsinghua University.
The event brought together veterans like Italian designer and architect brothers Alessandro and Francesco Mendini and Finnish architect Pekka Salminem, who shared their experience and insights with Chinese designers at the summit forum on Dec 5.
Alessandro Mendini spoke of how he draws inspiration from traditional Italian art and applies it in an innovative way. He frequently uses mosaics, a traditional Italian craft, in different sizes, materials and patterns to create classic pieces such as his Bisazza Tiles artworks.
Zhen said that after World War II, Italian designers such as the Mendinis set a good example for Chinese designers today.
"They made Italian design internationally popular by catering to the pursuits of the people at the time. And they fused modern art with their indigenous art perfectly," Zhen said.
Salminem shared his perspective on the different design perspectives in China and Finland. In China, he said, people think about what a piece looks like and costs first, and then about how it works and if it's ecological, while in Finland, people first think about how it works and if it's ecological, and then about cost and looks.
CIDA award-winning designs included OMA's CCTV headquarters and Pekka Salminem's Wuxi Grand Theater.