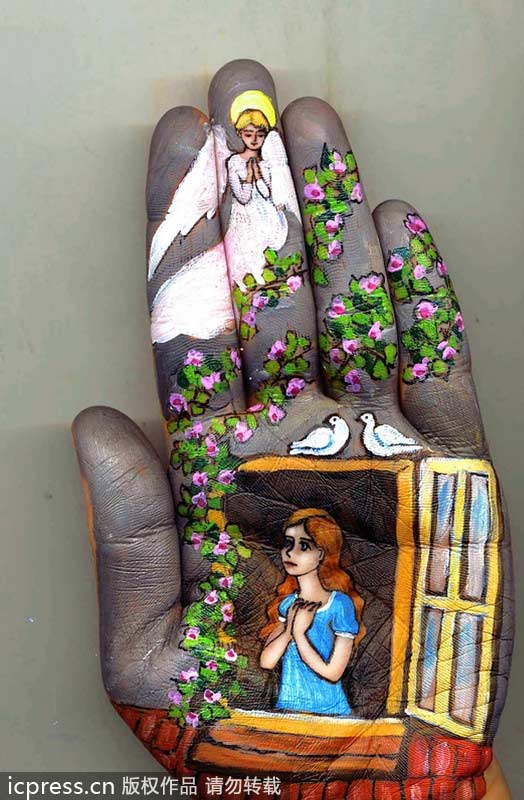 The fairytale-inspired hand art, by Svetlana Kolosova, Moscow, Russia, April 9, 2013. [Photo/icpress]
An artist has created a quirky canvas for her fairytale-like paintings - the palm of her hand.
Svetlana Kolosova creates intricate and colourful scenes on her left hand featuring whimsical characters from her imagination.
But they can only last one day before she has to clean them off.
The 30-year-old from Moscow can spend between one and three hours painstakingly applying the paint to her hand, depending on the complexity of the picture.