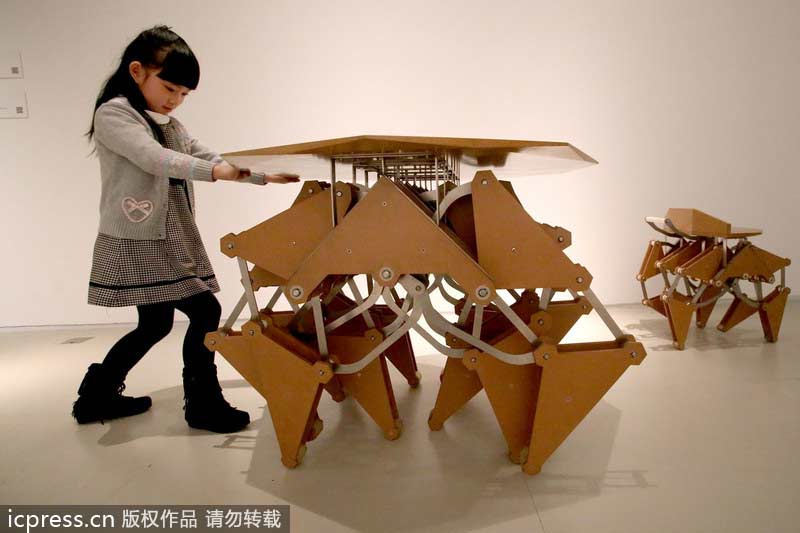 A girl plays with a newly designed table at the Design Shanghai 2013 exhibition at the Power Station of Art in Shanghai, December 3, 2013. [Photo/icpress]
Design Shanghai 2013, also the First Shanghai Student of Art Design Exhibition opened at the Shanghai Museum of Modern Art on December 3, 2013. The exhibition is currently showcasing artwork by leading designers from home and abroad.
There are 547 pieces of art from 15 countries and regions on display in the 10,000-square-meter exhibition area. The exhibition consists of six themed exhibit sections: City of Counterlight, City of Craft Design, City of Interface, Night Time – Dream Real, Tracing the City, and Film City.
Design Shanghai 2013 expresses Chinese and foreign artists' deep concerns and distinctive thinking regarding significant issues such as cultural inheritance, social change, environmental protection and inner-harmony. This year's exhibition will run through January 23, 2014.