'Demons Strike Back' strikes silver-screen gold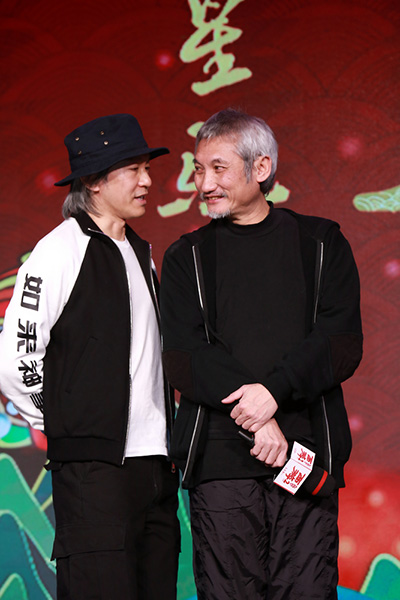 Journey to the West The Demons Strike Back marks the first-ever alliance of Stephew Chow (left) and Tsui Hark during the past 30 years. [Photo provided to China Daily]
Journey to the West: The Demons Strike Back
tops the Spring Festival holiday's presale box-office charts.
A report by the industry-research company Entgroup shows The Demons Strike Back has to date grossed nearly 47.7 million yuan ($6.96 million) in online presales, followed by Buddies in India at 33.6 million yuan and Kung Fu Yoga at 19.5 million yuan.
Journey to the West: Conquering the Demons — the first installment — was the highest-grossing film in 2013.
All three movies — widely regarded as the most powerful players during the holiday — will open on Jan 30, the first day of the Chinese Lunar New Year.
Produced by Stephen Chow and directed by Tsui Hark, The Demons Strike Back marks the two Hong Kong cinematic legends' first-time partnership in their careers, which respectively span over three decades.
During a recent promotional tour in Nanjing, Jiangsu province, Hark revealed that directing a film adapted from the 16th-century novel Journey to the West has been his dream for over 30 years.