Ancient Chinese woodcuts on show in London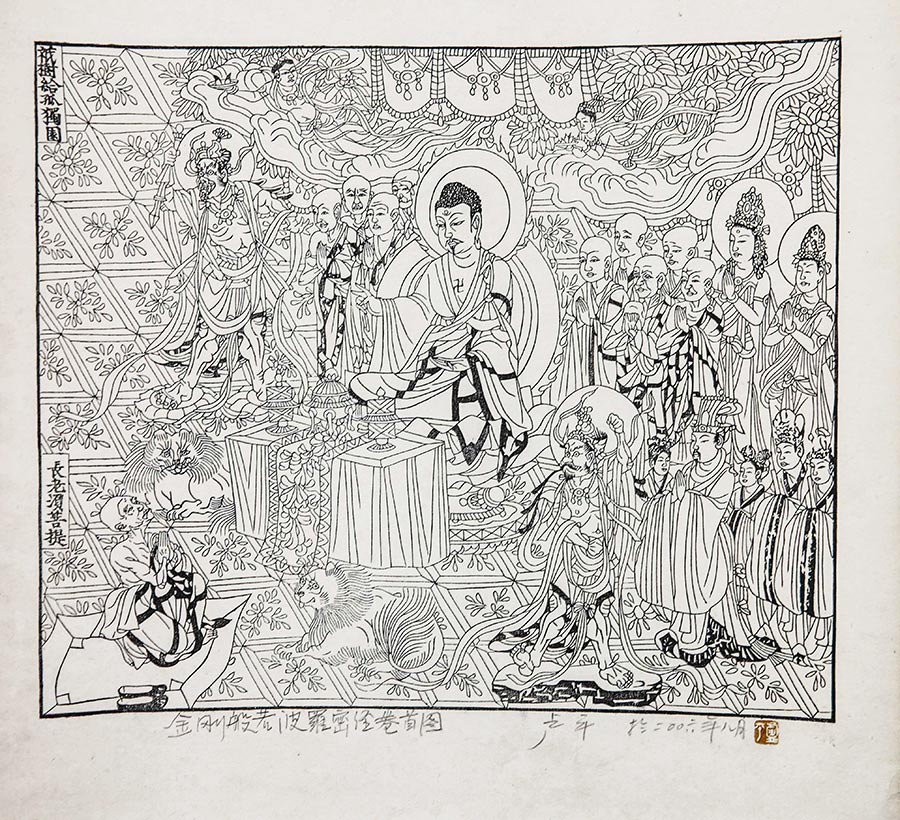 Lu Ping's Diamond Sutra [Photo provided to China Daily]
An exhibition, titled A Dialogue Through Centuries — Traditional Chinese Watermark Woodcut Prints since AD 868, will be held at Sunny Art Center in London from Jan 27 to Feb 27. The show celebrates the Chinese Lunar New Year, which falls on Jan 28.
This exhibition is divided into three parts: Chinese ancient prints, modern classics between the 1960s and 1980s, and contemporary woodcuts featuring young Chinese artists' works.
The highlights of the exhibition will showcase Chinese artist Lu Ping's version of the Diamond Sutra.
The earliest dated book printed using the watermark woodcut technique is the Diamond Sutra, made in AD 868. The original version is now in the British Library, London. Lu, a professor from the Central Academy of Fine Arts, authorized the repair and copy of the original version. This duplicate, which is to be exhibited, is currently in the Central Academy of Fine Arts.
Contemporary examples of woodblock printing featured in this exhibition come from artists, such as Bao Tao and Cui Dezheng. Bao expresses his interpretation of the identity of women. Cui's work explores the Song Dynasty's aesthetic, inspired by the Western idea of a rational abstraction, as opposed to a more expressive and emotive concept of abstraction.
Young Chinese artists continued to present contemporary painting and philosophy using the traditional watermark woodcut technique. Print artists who employed woodblock printing usually painted each design individually and uniquely.