89th Academy Awards adopts new rules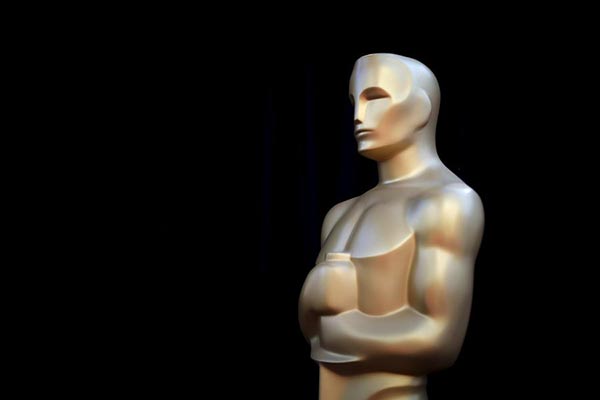 An Oscar statue stands on the red carpet at the entrance to the Dolby Theatre as preparations continue for the 88th Academy Awards in Hollywood, Los Angeles, California February 27, 2016. [Photo/Agencies]
Nominees for the 89th Academy Awards, more commonly known as the Oscars, will be revealed on Jan 24, according to Academy of Motion Picture Arts and Sciences.
On top of the list of candidates for one of the most sought-after prestige in filmmaking, the Academy said that announcement of this year's list of nominees will take place under new rules.
The list of nominees used to be revealed, in a form of a press conference, at the Goldwyn Theater in Beverly Hills oftentimes by actors who had been nominated previously, along with the dean of the Academy.
This year, media will not be invited. Audiences can visit the official website of the Academy Awards if they wish to get firsthand details of the nominees.
Guests invited to reveal the nominees this year include actresses Jennifer Hudson and Brie Larson, director Jason Reitman, cinematographer Emmanuel Lubezki and actor Ken Watanabe. It is not yet known whether the announcement will be broadcast live.
Comedian Jimmy Kimmel has confirmed he will host the 89th Academy Awards, which will take place on Feb 26.
Related:
Chinese fantasy film gets big dose of Hollywood sparkle