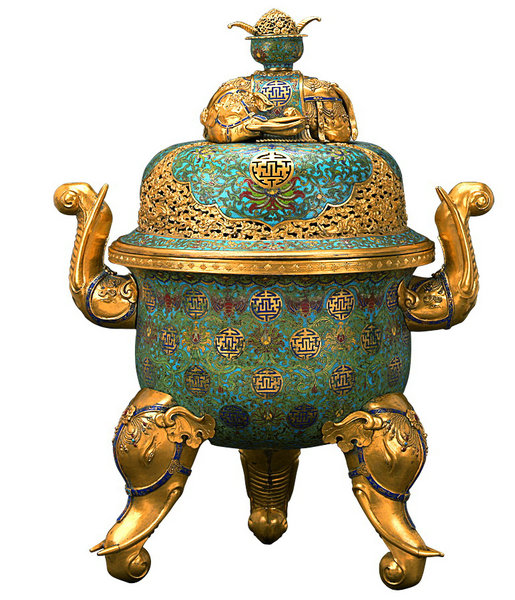 Treasured relics are among pieces that are or will be on show at Beijing's Capital Museum to mark its 35th year.[Photo provided to China Daily]
This year, when the Capital Museum in Beijing celebrates its 35th birthday, it promises not to hold "any major ceremonies".
Instead, a series of heavyweight exhibitions in 2016 will be presented as gifts to visitors.
An ongoing exhibition displaying 56 cultural relics related to the monkey has started things off for the Year of the Monkey.
According to Bai Jie, head of the museum, this is the ninth year in a row that the museum is organizing exhibitions on the Chinese zodiac around Spring Festival.
"Due to Journey to the West and (its leading role) the Monkey King, the monkey has become an animal combining deity and humanity, and has left abundant related art pieces in China," Bai says.
Exhibits include jade decorations, figurines and New Year paintings housed in the museum. The display will run through March.
From March to June, the museum will stage an exhibition celebrating the 40th anniversary of the unearthing of the Fu Hao tomb and artifacts at Yinxu in Henan province. More than 400 sets of 3,000-year-old cultural relics will usher people back to a splendid ancient civilization.
The remains of the late queen and military leader are part of the only intact tomb complex unearthed so far that belongs to the Shang Dynasty (16th century-11th century BC) rulers, and its discovery is generally considered to be epochal in China's archaeological history.
"Today's cultural relics of Fu Hao are scattered among different institutions nationwide, mainly in the Chinese Academy of Social Sciences and the Henan Museum," Bai says. "It is both rare and fortunate to juxtapose them in one museum. Some of them have never been publicly shown before."
July will witness the opening of a three-month exhibition of the finest traditional craftsmanship in Beijing, including jade sculptures, cloisonne enamel and lacquerware carvings. The techniques all belong to artisans who served royal families in the Qing Dynasty (1644-1911).
The Yuan Dynasty (1271-1368) founded by Mongols is when Beijing began its role as a national capital of China, and this year honors the 740th anniversary of establishment of Khanbaliq (today's Beijing). Consequently, the Capital Museum plans to open an exhibition reviewing that dynasty.