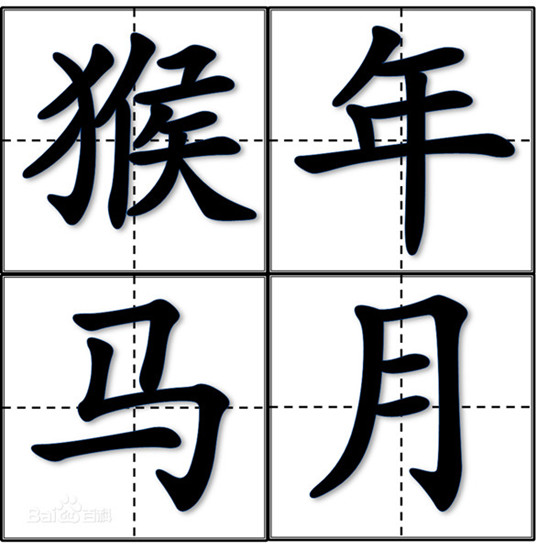 The "Horse month of Monkey year" only appears once in 12 years, and the term is often used to indicate the distant future in Chinese culture. [File photo]
Chinese netizens are excited by the upcoming "Horse month of the Monkey year" based on the lunar calendar, leading many to joke on social media.
"Horse month of the Monkey year", or Hou Nian Ma Yue, is commonly used Chinese slang that refers to a date far in the unforeseeable future. It also indicates the something cannot be done within a predictable period of time and that the chance of success is slim. However, as the year 2016 comes, this seemingly distant month is coming for real.
Based on the Chinese lunar calendar, each animal in the zodiac not only represents one year, but also symbolizes a particular month in a year. For example, "rat" corresponds to 11th month in a lunar year, and "ox" refer to the 12th while the month of the tiger is the 1st month. Therefore, the month of the horse this year - the Year of Monkey- falls from June 5 to July 3 in 2016.
As the seemingly distant future is right upon us, the topic has become one of the most talked about online. People have even built a topic page on Sina Weibo that received more than 60 million views. More than 70,000 messages were found on the theme.
"My dad said that I can only find a girlfriend in 'Horse month of Monkey year'. I finally realize that the time is coming," a Weibo user 'Wei Lin De Cen' joked online; "My boss told me in a serious tone that my salary would not grow until the Horse month of Monkey year...But when I look at the calendar, I said it's settled," wrote another Weibo user.
Meanwhile many netizens call 2016 a good year as they believe the results of their greatest efforts will appear in the 'Hou Nian Ma Yue'.
"It seems that many of my wishes would finally come true," said Weibo user Dong Dongbujiaohuidong.
The "Horse month of Monkey year" only appears once in 12 years. So far there is no historical evidence showing the origin of the idiom, yet it is popularly used by the public.