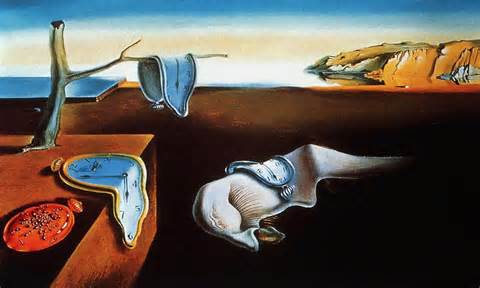 A file photo of the masterpiece by Salvador Dali.
Shanghai will host two Salvador Dali exhibitions. One will open at Bund 18 in September, followed by another at the K11 Shopping Mall in November. The exhibits are on loan from two foreign foundations.
One of Dali's iconic bronze sculptures "Persistence of Memory" has arrived in Shanghai, and was unpacked at the Bund 18.
It is one of 75 Dali sculptures in the collection of Beniamino Levi, the president of the Stratton Foundation in Switzerland. Levi, 87—a long-time friend of the artist—was once Dali's agent. Some of the sculptures in his collection were made after Dali died, and that has triggered questions on whether they are authentic.
The show will bring together nearly 300 works, including paintings, sculptures, jewelry, glass art and classic furniture. This is the third time that the Stratton Foundation has held a Dali show in Shanghai. It has also held more than 80 major Dali shows across the globe over the past 25 years.
The November exhibition at the K11 Shopping Mall is being put on by the Gala-Salvador Dali Foundation in Spain. Since Dali's death, the copyrights to his unsold works have been managed by the foundation. The show consist of 200 works, including oil paintings, collages, as well as period copies of magazines and newspapers in which Dali collaborated actively.
The two foundations have argued over the copyright to several of Dali's works since 2013. That is partly because Dali sold a lot of his artwork copyrights while he was alive, as he needed money and had no children.