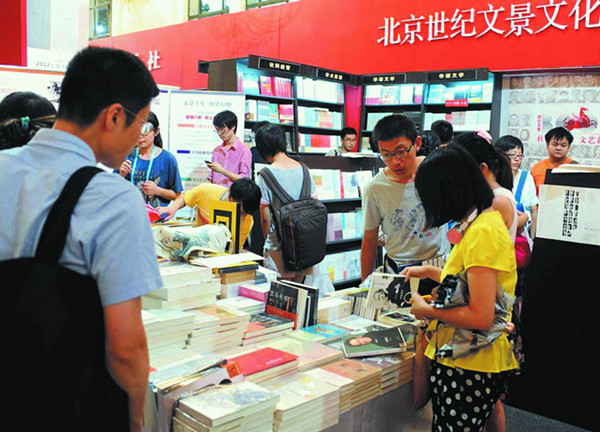 Foreign literature has been popular with young readers at Shanghai Book Fair. [File photo]
There's still some time left before school resumes for China's students, so parents are hoping of course that the final days of vacation will be filled with reading. But what do the children themselves think?
This stall selling foreign literature has been popular with young readers, many of whom choose action-packed stories.
"I like reading books such as 'Around the World in 80 Days' or 'Sherlock Holmes'. I love adventure stories, and the characters' spirits are encouraging," visitor Ji Jiahao said.
"Last year I bought books by Milan Kundera at the fair, so this time I want to buy more of his books. Although the words are difficult to understand, there is some wisdom," visitor Tang Chengru said.
But not everyone likes the classics.
"My Chinese teacher recommended us novels such as 'A Dream of Red Mansions', but I found the ancient Chinese words in the book were difficult for me. I also found it difficult when reading Leo Tolstoy's books. I prefer reading essays with interesting stories," said visitor Guo Qianqian.
Publishers say adventure stories or pictures books are popular, but many parents want their kids to read more literature.
"I think popular adventure books are not helpful for children's language skills as those books lack good language. Though my daughter doesn't like reading classics very much, I am still trying different ways to encourage her, like watching adapted movies or sharing my book reviews with her," parent Zhang Xin said.
Many students say they have to spend a lot of time on homework during the school year, so they enjoy visiting the book fair during summer vacation when they have time to read for fun.