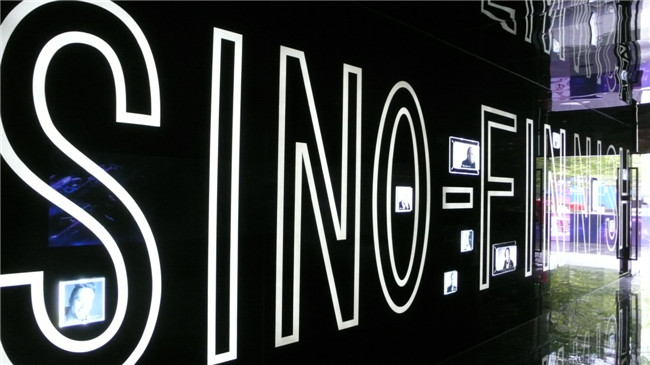 The entrance to the exhibition hall at the Sino-Finnish Design Park. [Photo by Feng Minghui/chinadaily.com.cn]
New designs and technology are highlighted at the Sino-Finish Design Park sub venue of the China (Shenzhen) International Cultural Industries Fair which opened on Saturday.
Themed "New Design, New Technology, New Market", the park puts international cooperation and hardware startups in the spotlight, aiming to create potential markets by connecting design creativity and technology through high-quality exhibitions and industry forums.
Classic works by top global interior and industrial designers such as Finnish artist and designer Yrjo Kukkapuro and Italian designer Stefano Giovannoni, are on display.
"There is a lot of energy in China and the design is a crucial issue for economic growth. The Chinese government has done very well and attached great importance to it," said Giovannoni.
He stressed that China is experiencing a phase when it needs to upgrade itself from product maker to strong brand producer and make the "Chinese brand global".
The sub-venue closes on Monday.