PM Modi tucks into vegetarian dinner in Xi'an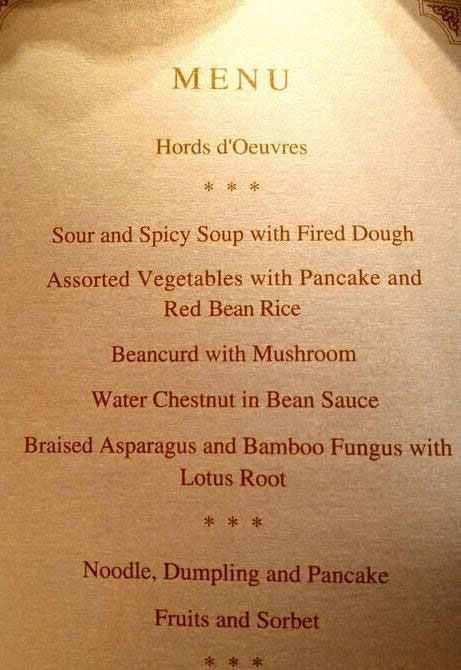 [Photo from Internet]
President Xi Jinping treated Prime Minister Narendra Modi to an all-vegetarian banquet that included traditional Chinese delicacies in Xi's home town, Xi'an, last night.
"Chinese specials tonight. Banquet dinner in the honour of Prime Minister @narendramodi in Xian," tweeted External Affairs Ministry spokesperson Vikas Swarup.
Swarup also posted a snapshot of the menu card for the dinner.

The entire list included sour and spicy soup with fried dough, assorted vegetables with pancake and red bean rice, bean curd with mushroom, water chestnut in bean sauce, braised asparagus and bamboo fungus with lotus root, noodle dumplings, pancake and fruits.
The dinner was followed by a traditional Tang dynasty performance for the Prime Minister, which involved song and dance by people in spectacular costumes.
Last September when President Xi visited India, the Indian Prime Minister hosted him in Ahmedabad in the latter's home state Gujarat.
In Ahmedabad, the two leaders dined under a massive white Swiss tent on the Sabarmati riverfront. President Xi was served a 150-dish Gujarati banquet, with traditional delicacies like Khaman and Dhokla.