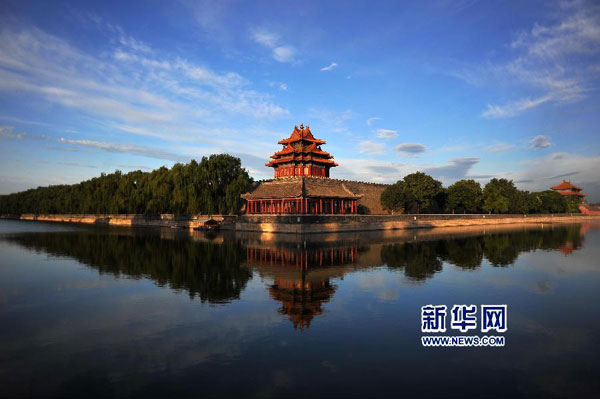 Five new areas of the Forbidden City will accommodate exhibitions. [Photo/Xinhua]
As part of festivities marking the 90th anniversary of the founding of the Palace Museum in Beijing, a "Long Live Celebration" show will be staged.
Many rarely- or never-before-seen national treasures will be displayed and Riverside Scene during the Tomb-sweeping Festival, by Zhang Zeduan, capturing daily life during the Song Dynasty (AD 960-1279), will again be on view after 3 years' of maintenance work.
Palace Museum director Shan Jixiang said five new areas of the Forbidden City will open to accommodate exhibitions. These will increase the percentage of display areas within the grounds from 52 percent to 65 percent. The number of items on display will rise from 10,000 to around 15,000.
Newly opened spaces include the connecting courtyards of the Palace of Compassion and Tranquility (Cining Gong), the Palace of Longevity and Health (Shoukang Gong) and an adjacent garden.
Other areas include the Hall of Embodied Treasures (Baoyun Lou), the Gate of Correct Deportment Tower (Duan Men) and the East Prosperity Gate Tower (Donghua Men).
Some interiors have been converted into modern galleries, while the exteriors preserve the original style. Some interiors have been restored to their former decoration and furnishings of dynastic times.
Last year, the Palace Museum conducted the 5th round of official accounting of cultural relics. Many paintings, photos and carvings have been selected for restoration and protection.