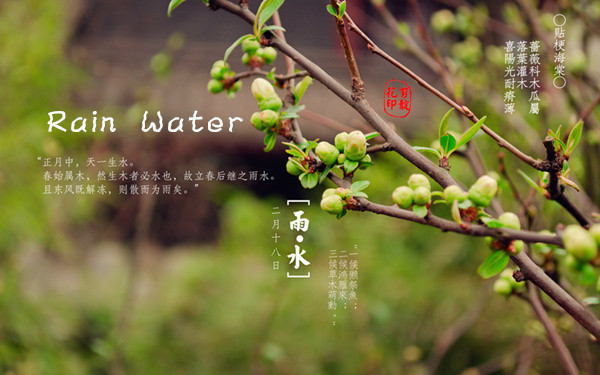 [File Photo]
The traditional Chinese lunar calendar divides the year into 24 solar terms. Rain Water (Chinese: 雨水) this year starts on Feb 19 and ends on Mar 5.
Rain Water signals the increase in rainfall and rise in temperature. With its arrival, lively spring-like scenery starts blossoming: the river water defreezes, wild geese move from south to north, and trees and grass turn green again.
Here are five things you may not know about Rain Water.