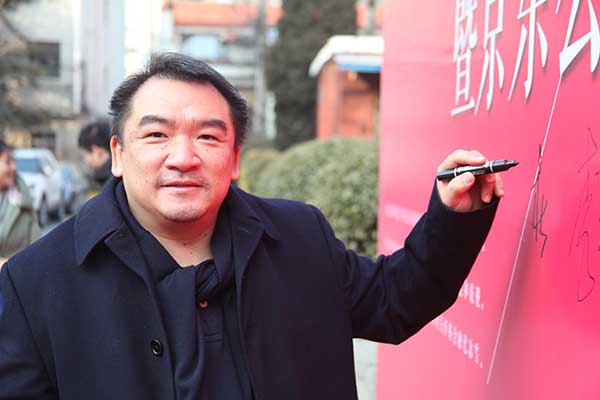 To Chung, founder and chairman of Chi Heng Foundation, appears at an event in Beijing to promote the upcoming short film Love.[Photo provided to China Daily]
Hong Kong-based Chi Heng Foundation will make a short film, titled Love, on children of HIV-positive people.
The film's shooting will start in March in the villages of Henan, Anhui and Yunnan provinces and will be uploaded online in May.
It is based on real-life stories of children whose parents are or were infected by the virus and shows the difficulties they face while growing up. A few members of the production team are also those with HIV-positive parents.
"It is touching to see that such children are willing to tell their stories to raise public awareness about the virus. I hope there will be more productions of such nature," says To Chung, founder and chairman of Chi Heng Foundation.
The NGO has helped more than 19,000 students from HIV/AIDS families in 10 provinces in China since 2002. Less than 4 percent of such students are infected by the virus.
"The film's theme is hope. It aims to encourage vulnerable groups to be strong and independent and calls on the public to be more inclusive (socially)," To says.