In conversation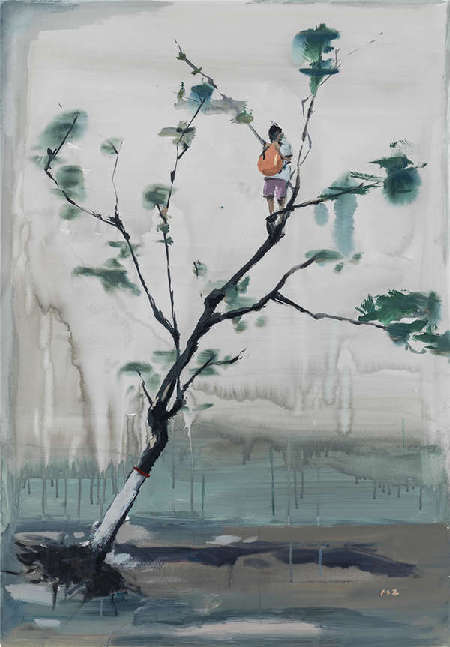 The paintings in Normal & Abnormal Scenery depict strange and common scenes behind which seven Chinese artists conduct "private and quiet" conversations with society. The exhibition represents a phenomenon in which both established and rising artists committed to land-scape paintings are likely to help contemporary Chinese art gain greater independence from imitating foreign art. Participating artists include Liu Weijian, Yi Zhaoyang and Wu Haizhou.
10 am-5 pm, daily except for Mondays, until June 24. Lelege Art Space, Room B-03 of Grand floor store of Yuanyang New Express Building, Dong Sanhuan Bei Lu (Road), Chaoyang district, Beijing. 010-8446-6434.
Awakening lishu
Bao Xianlun's first solo exhibition in Beijing, Meditation on the Past, reflects upon his decades-long dedication to enriching lishu, or the clerkly script, the name of the script used by government bureaucrats. At the show, his 100-odd calligraphic scrolls and calligraphy on pottery pieces, offer a glimpse of the diverse landscape of lishu and the spirit of the ancient literati. He also presents his interpretation of tradition with brush strokes of a modern touch. Born in Shanghai, Bao, 59, once taught at colleges and served as an official at cultural agencies in China. He now chairs Zhejiang province's calligraphers' association.
9 am-5 pm, until June 24. National Art Museum of China, 1 Wusi Dajie (Street), Dongcheng district, Beijing. 010-6400-1476.
Akon will rock you
American singer Akon will rock the city on June 27 with his hip-hop swagger. He is ready to turn Guangzhou Gymnasium into a grand disco with upbeat hits, such as Mr Lonely and Oh, Africa, the theme song of the 2010 World Cup and dazzle people with special effects. Besides dry ice, fireworks and laser shows, the audience is likely to be wowed by dancers who will be dressed in outfits made of LED lights and walk on stilts that are 2.5 meters high.
8 pm, June 27. Guangzhou Gymnasium, 783 Baiyun Nan Dadao (Avenue), Guangzhou. 4006-228-228.
Game on
Two football teams will play against each other every night at the garden square in front of Life Hub@ Jinqiao, where a temporary game fi eld has been built. The live games bring some of the excitement of the World Cup to the community. Applications to join the game are open online on the Gatorade sports drink website. Go to gatorade.hupu.com and scan the QR code on the webpage to follow the WeChat account, then check out the application details.
Jun 7-27, Life Hub@Jinqiao, 3611 Zhangyang Road, Pudong New Area 021-5038-8378
Football games for dad and kids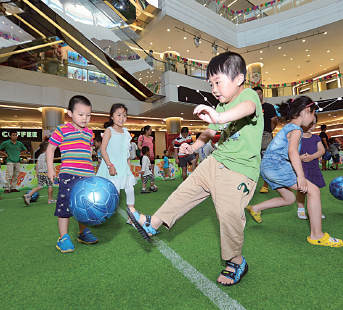 A temporary football fi eld is built at the central square in Life Hub@ Anting. The shopping mall in Jiading invites young fathers to team up with their children to play football games. You can also play penalty kicks against the game machine, or join the community discussion and talk about your favorite team.
Jun 13-Jul 13, Life Hub @ Anting, 1055 Moyu Road South, Jiading district, Shanghai 021-6950-2255
Ink Art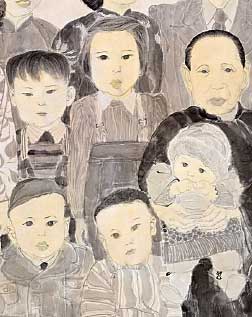 Artists from China, South Korea and Singapore present a joint show with the theme of "contemporary ink art". More than 180 pieces depicting ordinary daily life are showcased. The Himalayas Museum has given continual attention to the subject of ink art since its founding nine years ago.
10 am-6 pm, Jun 5-Jul 15, Shanghai Himalayas Museum, 4F, 869, Yinghua Road, Pudong New Area, 021-5033-9801