National ballet brings back Giselle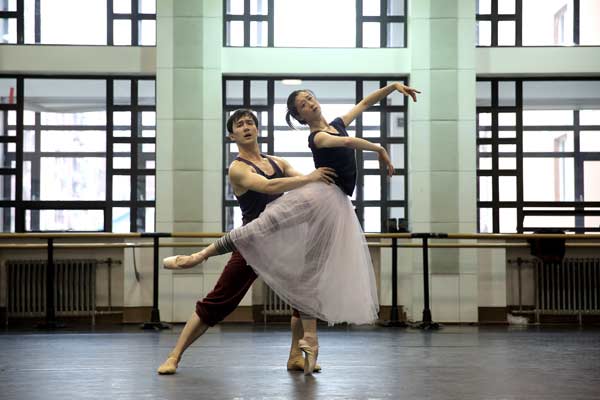 The latest production of Giselle, starring established and new dancers from the National Ballet of China including Zhu Yan and Zhang Jian, takes the stage in Beijing. Along with Swan Lake and Le Corsaire, the two-act romantic ballet Giselle was among the three productions the National Ballet of China first staged after it was founded in 1959. With the dancers of the ballet now being internationally acclaimed, Giselle continues to tour the world as a classical piece of the troupe.
7:30 pm, April 3-6. Tianqiao Theater, 30 Beiwei Lu (Road), Xicheng district, Beijing. 400-810-8080.
Chen Nan
Mars debuts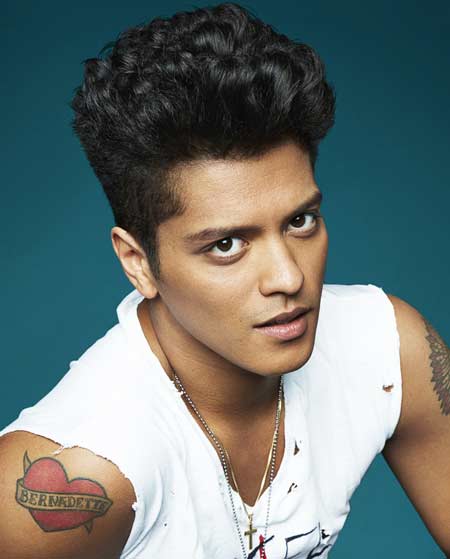 Bruno Mars is giving his debut concert in China. The Grammy award-winner starred in a successful show at the Super Bowl, as the youngest-ever Super Bowl halftime performer. The Beijing and Shanghai concerts are part of his Moonshine Jungle tour. Mars hopes to give people an experience with the title. "With the jungle and the whole theme, we wanted to make it feel like you're stepping into something a little unpredictable. Unorthodox. And maybe a little dangerous," he says. "I only have two albums out and both albums only have 10 songs on it. So I basically do every single song in a concert."
8 pm, April 3. Mercedes-Benz Arena, 1200 Expo Dadao (Avenue), Pudong New Area, Shanghai. 021-5150-9199.
8 pm, April 5. MasterCard Center Beijing, 69 Fuxing Lu (Road), Haidian district Beijing. 4006-228-228.
Faces in ink and water
A group exhibition titled South and North Portraits showcases more than 100 portraits of ordinary people via ink and water. The painters are four well-known Chinese ink painters - two from southern China and two from northern China. They are Wang Zan, Zhou Jingxin, Zhang Jiangzhou and Wang Yingsheng. All of them have spent more than 30 years studying and painting ink portraits. Their subjects include workers, farmers and people of various Chinese ethnic groups.
9 am-5 pm, closed on Mondays, until April 8. The exhibition hall of the National Center for the Performing Arts, 2 West Chang'an Jie (Avenue), Xicheng district, Beijing. 010-6655-0733.
For more photos, here